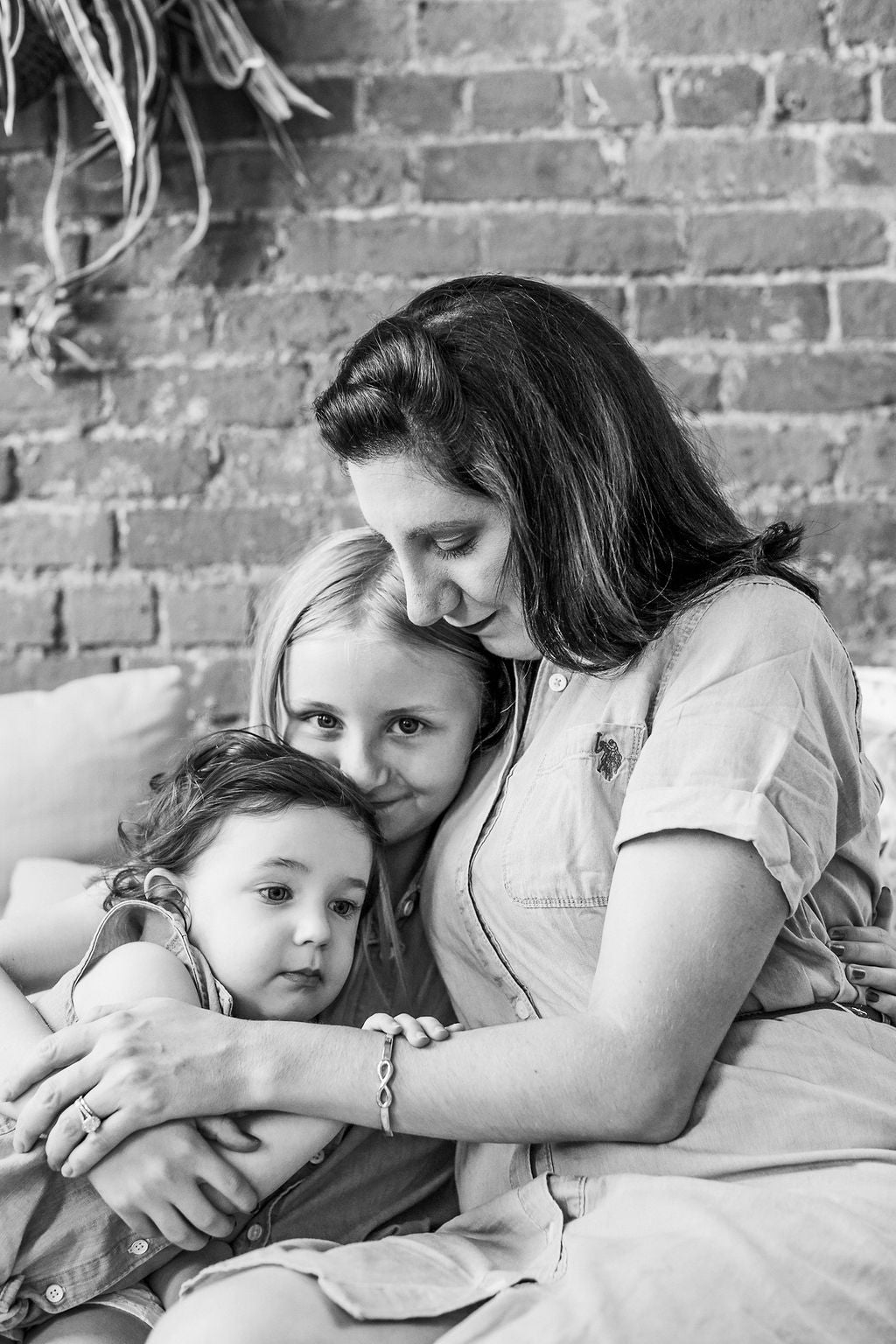 MEET ANDREA
"A new baby marks the beginnings of all things – wonder, hope, and a beautiful dream of possibilities."
— Unknown

I learned how to sew from my mom.  She would make clothes, curtains, anything you can imagine. She even upholstered our living room furniture.  My mom learned from my great grandma, Nonna. She was a professional seamstress and worked for a customized drapery company back in the day.  The love of sewing has been passed down generations, my oldest just turned 12, and I include her in my business as well by helping with staging photos and the pinning process.  My youngest daughter is 5 and often sits on my lap coloring on scrap papers while I design names in our embroidery software. Our creativity runs deep!
I started working as a dental hygienist and the strict hours, nights/weekends, always being pulled away from family ate away at me.  I missed being creative.  I was working multiple part-time jobs and sewing on the nights and weekends, building up Emmiebel Studio. My business started in our spare bedroom. Fun fact-the name is a combo of both my girls' names. Emmie- for Emily, and Bel for Isabel.
NICU babies have a special place in my heart.  When Emily was born, she spent 7 days in the NICU.  I had a difficult delivery, an unplanned c-section after laboring for what felt like forever, and when she arrived, the cord was around her in 3 places. The doctors were concerned because her blood work was abnormal, and they didn't know why or exactly what was wrong. Thankfully, it normalized and she came home. Looking back on my experience, one thing that stuck out were the colorful fleece blankets that had been donated for NICU babies.  In a sea of white swaddle blankets with blue and pink stripes, Emily was gifted a bright pink, soft blanket.  It took some of the sterile atmosphere of the hospital away, and made it a bit more bearable.  I loved how something so simple made such an impact, and I want to provide the same for other moms.